Although later as we got older and my situation met and intersection; Dana and my friendship never came to a complete stop. And this was despite the fact that, in order to adapt to my new life, I had to change my mindset and roll with the 'as-is' of it versus what was mapped out, planned on, and hoped and routed for but now deviated from.
It is what it is.
Part of my 'as-is' unfortunately, included slowly growing miles apart from some people from my past, because the dynamics of our relationships were on a completely different levels and locations now but still, many of us never let go-despite the distance.
After graduation, I was becoming more aware and accepting that my life was not going to consist of my "Juilliard," "NYU," "FIT" and art, fashion merchandising and design institute dreams and such. I realized that my life was a line clear out of the soft rock group "Heart" song-like art imitating life: These dreams go on when i close my eyes….every second of the night…I live another life. These dreams…that sleep when it's cold outside….every moment I'm awake…they further run away…
There was no wisping off to North Carolina School of the Arts our Junior year of high school, as did Aya who, after graduation (and having no idea that I knew she eventually slept with Santana anyways); headed off to California then New York to follow her dreams. We would later mend our friendship fences, although with a slight weird energy between us.
Hers, with the energetic rumblings of:
"Look. Santana kissed and dry humped every damn body in the school. By some stroke of luck, he stopped with you and made YOU the official girlfriend. That didn't mean that every other girl he kissed and dry humped just stopped wanting to fuck him eventually. Like I said, I kissed him first. So what was supposed to happen was that YOU (too) was supposed to take it to the "1st Floor" (like everybody else did) And YOU TOO were supposed to kiss and dry hump with him…and move the fuck on, TOO. So since you didn't, technically YOU took him from me—and everybody else!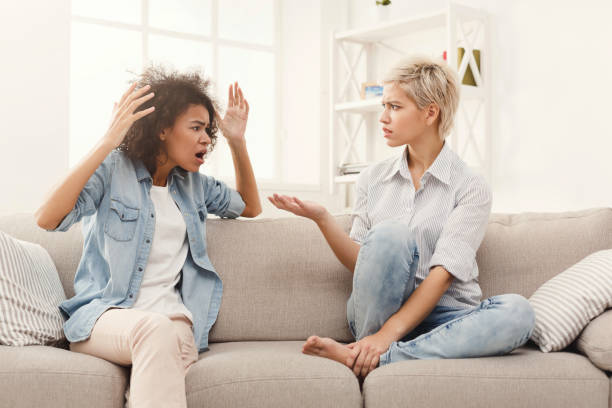 So fast forward, a couple years later into this, I dated your brother. Your brother hated the Pucker guy YOU were cheating on Santana WITH. Then YOUR brother bullied ME into telling HIM the details of YOUR cheating with Pucker and then forced ME to tell Santana."
Me, with the returned energetic rumblings of:
…and then shortly thereafter, he tells me the you two hook up over the Howell sisters house, smoke some week and drink a lil' something, and fuck—anyway. He eventually told me all about it, every single detail…But hey… I give zero fucks, and didn't then."
Ever since, and over the years, from on Broadway to off Broadway, from Burbank to L.A. and every New York borough, Aya kept me abreast all her industry fun, sex, and drugs as rocked and rolled. Aya was wild like that, and it just that that makes our friend Denise (and other people that know us) wonder just how I could still be friends with Aya. The answer boiled down to the simple, yet complex math of: TIME x SITUATION x DISTANCE. And the fact that her sleeping with Santana was about a 3% factor in correlation to a 97% friendship, history and love for one another. We had had too much time as friends-well over teenage vengeance that ultimately mattered to neither of us at the end of the day-so much so that even from a distance, we've laughed and carried on with no more 'weird' energy between us and as if it the situation never even happened.
Truthfully, the distance saved her being afforded a place in my life as a 'friend' that'd I'd kick it with. Because no, I cannot fully say that the length of time we've been friends would be enough to override trusting her in my life if she lived here in the city. No. I wouldn't trust her to hang out with as close as we were as tweens, teens and young adults. Being gone to New York saved our friendship.
Our mutual friend Denise had headed there, too where too, for a short stint, she and Aya were roomies and eventually fell out. Aya was a massive ass dancing, singing and acting triple threat talent whose bad behavior, attitude and ways repelled a lot of people and her reputation proceeded her. She was an acquired taste that's for sure. I knew it was to her detriment or destiny that when she first got there and met a guy with a real name like 'Behavior"-they were kismet.
My and Aya's mutual friend Denise had already hit the first freight running to New York before them both.
My girl Kris had headed off to the military.
My TGGF got herself knocked up by the old dude and dropped out of school and eventually got her GED and later went to college bought her a house.
My other BFF from the artsy school, Carrie, headed off to this poppin' traditional university where, soon after, Dana would join her before later, becoming preggers and heading back home.
My girl Shana had headed to that same college like: "party over here!" It seemed to be some poppin' college plopped smack dead in the middle of Ohio that was across the street from another poppin' college like Spelman was to Morehouse, I guessed.
The last I had seen of my girl K-K's gym shoes under the prom dress wearing self, she was headed off to L.A. to meet up with her mom and brother who had been living out there since like the 80s. Some summers during our high school years, K-K would go visit, vacillating between making the big chop from here to Cali for good. The only thing that was keeping her here was me and boyfriend Ron who she'd hope would someday soon charm the parole board and make it home so the two of them could live happily ever after.
Until she made the decision to head out to Cali, we made due spending summers bumpin' some old school Ice Cube "Summer Vacation."
By that time, I was "rolling with Rush." I had a red t-top sports car big enough for me, K-K and Lucky riding in the rear-getting turned out to trash rap music and his first memory of falling in love with hip hop and Ice Cube.
Like clockwork, K-K would come busting out of her door swinging her tiny cross body purse that contained nothing but her credit card, a compact mirror and her trademark: A tube of Wet n'Wild red lipstick that with like lil' curved fat fingers, she would apply probably once every hour.
"Summer Vacation" was our pull out theme and by the time she'd hop in the car she would bust the first line and point at me "Damn G. The spots getting hot! So how-the fuck I'm supposed to make a knot?"
She would rap that whole verse.
And then my line would be the girl-background vocals "Uh-Ohhhh…Uh-Ohhh…Uh-Oh…Uh-Ohhhhh" while I would be rolling my hands in some Hawaiian-like dance combined with a Jamaican slow wine in seat.
Eagerly awaiting the entire interlude that follows Summer Vacation, poor lil' corrupted Lucky's line would be the guy speaking in the song: "Ay. Ay man… What's up my n%%a? This is Willie Smith my ni%%a!"
Lucky thought that damn Ice Cube was the mosquito's tweedle and the coolest thing he had ever heard. So We'd be riding around bumping everything Ice Cube with a few randoms in between. We couldn't get enough of it. We stayed hyped, hot and like-two peas in a pod. K-K and I was a mess together.
Like Aya, K-K and I had all met at the same time at the artsy-school in 4th grade. K-K steered very clear of Aya early into this thing the moment Aya socked K-K in the back while bent over at the water fountain drinking water. K-K was friendly, but didn't fool with too many people and called only a couple of people "friends."
Her immediate family and heart was in L.A. and the only thing here, pretty much keeping her here was me. But truth be told, she was one foot out the door to L.A.
So bumping that song was my gift to her because it seemed to inspire her move and light her fire. The song was sooooo super "L.A." and couldn't be denied.
K-K couldn't dance for shit. After she would hit her verse, me, mine and my lil' dance and Lucky laughing and thinking he was cool as Ice cube himself, K-K would turn and bounce up and down in her seat while riding shotgun while clapping her hands at the same time. Occasionally, she would twist her lips then stick her tongue out and snap her fingers before breaking into this body roll that would tickle me pink. I'd shake my head just laughing at her silly self.
"Girlllll you ought to be in pictures!" I would yell up and out the open roof.
"Cali's is NOT ready for K-K. O…K-k-kayyyyyyyyyyyy?!" she would yell back-laughing and striking poses as if the world was looking at her and snapping pictures, all the while reapplying red lipstick and blowing kisses out at boys if we were at the light as we'd drive by.
Eventually, K-K made that move and got herself a permanent spot on Soul Train.
She would be calling me every week reminding me to catch her on the show where she would be all on camera with her ragged jean shorts, crop top, twisted lips, tongue out-and rolling her body…justa dancin.'
In addition to her pics with her fellow Soul Train dancers with rappers, Foxy Brown and other R&B singers; K-K stayed sending me cards,
handwritten letters, copies of her rap demo's, See's Candy and care packages of all things L.A. even some cute swap-meet finds. She later got hooked up with some gorgeous, Bob Marley looking key grip dude and settled her fass self down and after exploring L.A. on so many levels.
She eventually chilled out and spent most of her time loving her DTLA view, watering her plants on the balcony, making homemade almond milk, smoking her weed and drinking her "Heinys"-and still swapping care packages and pictures of our boys growing.
But back to the life of my reality before some of all that.
~~~~~~~~~~~~~~~~~~
I was learning to be content with my lil' setback, but happy to still have my closest friends within reach.
You see, during my life changing transitions, when I got that first dose of culture-shock and hard-knock (real) life; I toughened up with it almost immediately.
I leveled up to "life."
So I knew I had it in me to apply that all the way around, yet had a hard time leveling up to "love."
I knew the monster I had created. I knew that I created this monster in somebody by playing into their ego in ways that he, himself never had, wasn't used to, and was way too mentally young to be in receipt of. And it was backfiring on me in a big way.
I had to admit to myself that I was a bit disappointed in myself that I had somebody in my life that I knew wasn't good for my life, but couldn't shake after June 4th in preparation of my situation and new life.
At times, I would feel myself getting there and feeling strong enough to walk away with the same zeal I learned I had it in me to work towards something major without announcing it, celebrating it, or without applause.
In addition to the joy I felt for my major feat plus never having to see that school again, I was going to see Pucker later that day-and not because he shared my joy with me.
Matter of fact, he didn't even know about this day-much less, what it meant for me.
We talked about a lot of things-but my "get a life" plan was definitely never one of them.
I was so in the habit of making sure Pucker kept his questions at bay with all things having to do with: me and Slip, Santana and me, or Lucky and me. Those things were completely off limits.
Just like in my innocent years, here, even during my naivete, I was the same social chameleon yet "friendly separatist" with like 9 different lives-all my life.
I knew how to live life (and play) one way, then.
And even in all my naïvete, I knew how to live life (and love) separately as well.
So by this time, he probably forgot I even had a kid.
He still had no idea as to whether or not I was still with Santana.
Even when I was with Santana; my relationship was never in the way (as far as spending time with him was concerned) and neither was his.
I knew then, and I knew even more so now, how to comfortably get in where I fit in allow you to get in where you fit in (or not).
Throughout my whole relationship with Pucker up through this point, he had one good chance to ask me anything about Lucky, and I practically bit his head off so severely, that he was left with no choice but to keep all questions and concerns strictly: he and I. And he took that "He and I" to the hilt and ran with it: all answers—and all demands.
~~~~~~~~~~~~~~~~~
That night of my graduation, Pucker came to my house to see me again.
I met him outside. This time, he wasn't driving-another guy was. I had never seen this guy before. I had only heard of Pucker speak of him a few times, as a close friend of his, outside of his own circle of friends, but a guy that they all knew from back when they were in high-school. Immediately, my tentacles told me that this guy was 'that' "one guy" outside of all Pucker's friends that Slip told me about that I did not know and had never met and that, that "one guy" had seen my nudie.
This…was that guy. And my knowing 'my guy,' I knew he was trying to prove that, "that girl" was still in his life for now, what was going on two years since then.
I walked up to the passenger side where Pucker sat:
"Hey, what's up? Where's your car?'
I looked past Pucker and spoke to the friend and he replied, very surprised:
"How are you? Oh my goddddd. You're beeeeeea-u-ti-ful!" he proclaimed-looking shocked as he reached out his hand past Pucker to shake mine.
Confused, I laughed:
"Oh. Gee. Thanks" I said.
"No. I didn't mean it like that. I-I just remember over a year ago when you and Pucker first met and Right Hand Man and them were telling me about this 'Angie' girl that had this fools nose open and shit," he threw his thumb over at Pucker.
I laughed and to myself said, yeah…this is "that guy" who has seen "that girl" in person, now.
He continued to blab: "Just-a lot of stuff y'all were going through. Bottom line is-I heard that you were a pretty girl, but you're too pretty for him! That's why I'm shocked…I'm sorry," he laughed out loud.
I laughed back.
Pucker (pretended to laugh) and looked over at me with a look to try and make me break my laugh. It was obvious by the look on his face that this wasn't how this meeting 'That Girl' was supposed to go.
I grabbed Pucker's face and kissed him all over it:
"Oh leave him alone. He's my honey-bunny," I said to the guy, in baby-talk.
Pucker was blushing like some twelve year-old boy, having just got the attention from the girl he loved for a long time.
"Get in baby-I'ma get in the back with you," he said.
"Noooooo. Where's your car Pucker?" I replied.
"It's been in the shop since early this afternoon. It'll be there until around tomorrow, close of business, he explained.
"You look pretty Angie. You real look sexy," he then whispered to me, quickly.
My face was still made up from my graduation earlier. My hair was beautiful, and I still had on a pretty silver silk blouse that I wore with a black silk mini skirt and heels.
"You just. You just look different today," he said, gazing into my eyes as I kneeled from the outside of the car, facing him from inside the passenger seat where sat.
"I feel different. It was good day for me. Got a lot of things accomplished," I replied.
"I'm sure you got your way too, didn't you?" he asked-assuming that whatever it was that I accomplished; how extra special I looked that night must've opened a few more doors for me.
"Uh yeah, long-time coming, I had to work on it for a long time. Today I got it," I replied.
He reached over and turned the friend's music up a few notches and proceeded to open the car door, stepped outside of it then shut it. He walked to the back door, opened it up and looked down at me and held my face in his hands and started kissing it all over just like I had done his:
"Come on-let's go, we won't be long-I miss you. I need you-right now. Quit playing-please. Angie, please. Just give me some," he begged-whining in my ear.
"Not here Pucker, no-not here," I said.
"I don't care where Angie, I just need you, man. I missed you-all fucking day. I have not been able to catch you alllll…fucking…..day…AND you never called," he whined.
I replied:
"Ohhhkay…Just pull to the next block. There's a doctor's office right there. He can park in the front and we can go to the back of the office then, alright?" I replied.
"Good shot. Hey Demar. Demar. Pull right there and park and we're going to take a stroll around the building to talk about something, man," said Pucker.
The friend turned on his car light and asked: "Is everything alright?" he said while turning back to look back at me as if, like his friends I knew, he was there to protect me.
"Yeah, everything's cool," I assured him.
"Just making sure sweetie," he replied-then turned back around and cut the car light out.
He pulled into the parking space in front of the building.
Pucker and I proceeded to get out of the car.
He put his arms around me and held me close like we were two young adventurous lovers walking through a park in the daylight and sunshine-yet, we ended up in the rear of the dimly lit office building.
It was immediate.
The stroll ended quickly.
No conversation whatsoever.
Pant's down.
He just wanted in. He didn't touch me, kiss me, rub on me, want head-nothing. He just wanted in.
My face and hands were against the brick wall while he proceeded to pound into me as if he was twenty-minutes fresh from jail while panting like an animal trying to howl low.
Before I knew it, he had me up and off of my feet. I had to rely on his lust and trust to keep me levitated because my poor elbows, hands and face could not hold me up against that wall.
My fingers were digging in between the bricklaying as if I was somehow going to dig a whole through the cement for my fingers to fit into for balance.
He just wanted it. He didn't care how, where or when. He was just fucking me like it was becoming apart of his nature and for survival. His body was stuck firmly into mine like we were mating rather than making love.
Minutes into it, bright lights from a heavy diesel truck lit the back building and I immediately lost Pucker's trust (and lust). He just dropped me and ran away like some rabbit in the woods running from a Laughing Hyena. It happened so fast that before I could pull my skirt back down all the way, he was no where to be found.
I was shocked and literally caught like a deer in headlights.
I placed my hand atop my squinted eyes and I looked into the light at a strange man who held both his hands up to me to apologize as if he was surrendering to the cops:
"Are you okay? I'm sorry-are you okay? Is everything alright? I'm just back here to pick up the garbage cans to take them with me. I'm so sorry. I won't hurt you!" he assured me.
He didn't know if I was being raped and if my rapist ran away out of fear from being caught, or if we were just two youngsters that had found a place to make out away from home where we most probably still lived with our parents.
"I'm okay," I said, while moving fast away from the spotlight of his big truck; trying to make my way around it to get to the front of the building for safety. His gigantic truck blocked the only way in to the back of the building, which too, was the only way out.
I was scared as hell.
When I made it to the front of that building, the parking lot was as empty as if I had just walked out of the woods of someone's dream and as if Pucker had never even been there.
Though where I lived was a literal hop, skip and a jump away from the office building, I just knew that Pucker had to be somewhere near.
So, I stood at the top of the fenced area of the building underneath the street lights to see if he would come pulling up.
Every car that passed, heading north and south began to sound like swishes of lashings ripping at my heart. I began to cry because I just couldn't believe that he would just hop in the car and take off-not knowing what could have happened to me in the back of that building with some stranger.
Luckily the man wasn't crazy because he could have taken full advantage of me back there and no one would have known, heard or saw a thing.
I walked that block down to my house dropping nonstop tears, trying to figure out where I was going to go from here with Pucker. This was it for me. I began to feel like no matter what I would do to accommodate him, his urges or for his ego; nothing was ever going to be enough-nothing.
It was merely becoming a habit, and something he was setting himself up for having: anytime, any day and any where. And for me, I was setting my self up for giving: anytime, any day and any where-with no dues paid, clean slates or new beginnings considered.
I reminisced on everything: letting him fuck me in parks against trees, picnic benches, pulled over in his car, riding around while he would drive and I'm giving him head for the thrill of it and for his pleasure, adventure and good times in his life, all that.
I created a monster out of simply trying to please him in ways he could never imagine. Thinking that he would consider it all gestures of the love I had for him and the apology or answers I never gave. He just took full advantage of it all.
You name it, I did it for him.
His urges began to resemble that of a crack head coming for a fix at various times, many times within a period of each day. It didn't matter. I never turned him away. I just dealt with it even though it was getting far too out of hand for my heart.
I was processing it all as I walked the block down to my house.
Once inside, I ran myself some bath water and took the phone into the bathroom with me-just to see if he would even call. Midways into my bath, he did:
"Are you alright?" he whispered, like some coward in the woods hunting wabbit.
I yelled-I know it must've scared him:
"The hell do you mean Pucker? Why did you leave me back there like that? You ran so fast that you were gone before the man could even step outside the fucking truck! And for your information and care…since you care so much now…That man could have raped me back there and could have very well gotten away with it. You were no where to be found! FUCK. YOU. PUCKER!" I scolded him.
"'Fuck you mean? You live right there!" he yelled, as if he was pointing at a house next door.
"'Fuck YOU mean? The point is. I could have been held against my will back in the dark where you left me-running off like some fucking fugitive! What kind of shit was that? Ugh!" I uttered.
"'Fuck you want me to do? What the fuck? It just happened so fast, man-damn!" he uttered back.
I did not reply.
"So you aren't going to say anything?" he asked slowly, lowering his voice.
I moved my fingers in the water to let him know that I was still on the line but I refused to speak another word on that phone.
He thought his usual lusty grunts would work like it normally would:
"You looked so pretty today Angie. I couldn't help myself," he offered as an apology.
I still did not reply.
He sat on the phone the entire time that I continued to bathe.
The whole time, he was fidgeting around and huffing and puffing, hoping I would break the silence and say something.
I refused.
I took my time.
He was about as afraid to say one more word. He knew I was pissed…and actually standing my ground with him in a way that I never had before.
I still took my time.
I bathed the whole time while he held the phone, listening.
When I got out, I dried off, applied lotion all over my body and got in the bed.
I was still taking my time, with that phone horn being transferred from my right to left ear; daring him to speak without being spoken to or to hang up.
I was still moving in slow motion.
He thought he was in for our usual-and that I would finish him off, by phone.
Bull-shit.
The moment I lay my head on the pillow, I hung up on him and rolled the receiver off so that the phone would ring busy when he'd call back.
I refused to give or receive anything "him" at this point-down to the sound of his voice.
It was a must that I leave him as high and dry as slid out and left me wet and dropped low.
For the next week or so, I refused to answer any of his calls, cat calls and fiendish urges.
I knew those few days would next to kill him.
I had to teach him a lesson, and I meant business about it.
Aside from that, I just wanted for myself, a new lesson I was in search for: "How to Drop His Ass-For Good…"
~~~~~~~~
NOT YET PUBLISHED☝
Sequel – "Angie Situation (NAIVETE)☟
Prequel/Book1- "Angie Situation (Innocence)" published☟
TABLE OF CONTENTS    
PREFACE                                                                           5
The Roots of Picked Fruit                                    17                                                   
The Precocious Ripening                                      33                                                    
Ripe & Ready. Gangs, Bangs & Pangs                  39                                             
The Queen Bee in Me                                            63                                                
Another Level. Blossoming. Beautiful.                 80                                         
TGGF, Male Model & Me                                    101                                      
TGGF & Me                                                         112                                                             
Divorcing Dad                                                      124                                                                  
You Know Who                                                    130                                                               
First Flings First                                                   139                                                  
In the Lion's Den                                                  170                                                         
Cold Shoulders and Frozen Dancing Feet            195                        
Pills & Frills                                                          204                                                        
You Know What: I Told You So                           209                                         
Dichotomies & Dazes                                           228                                                          
Situations, Decisions & Transitions                      241                                          

Up, Out & Away                                                   244
MEET the AUTHOR Q & A                                                    254
READING GROUP GUIDE                                                     257
SNEAK PEEK into book2
("Angie Situation NAIVETE'" )'s  CHAPTER ONE              260
OTHER BOOKS BY ANGELA SHERICE                             269
ABOUT the AUTHOR                                                             270
Spitfire .
Media Maestro .
Writing Rhinoceros .